Building an identity is a large part of branding for businesses, whether small or big. A unique identity helps the way a brand is seen and perceived by the audience. With a large number of brands taking over the market, there is a need to find a way to stand out in the clutter. Embroidery digitizing may be the solution you have been looking for. It is a unique new way to help build your brand's visual identity.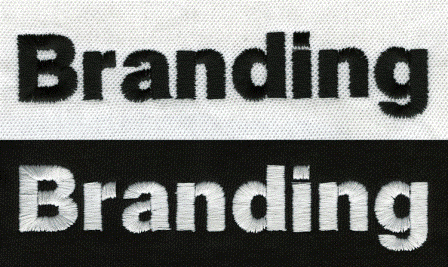 Here are 5 reasons why embroidery digitization is a unique branding solution
Improves Brand Awareness
Companies often try to find ways to identify 'branding that people will like to wear'. Mostly, flashy, printed apparel with strong presence of a logo can look very sleasy, and put off your customers. Instead, a more subtle way to highlight the brand is with an embroidered logo or message. It easily blends with the apparel and works as a continuous medium of brand engagement with your target audience.
Creates A Professional Look
Digitized embroidery produces a high quality replication of your logo on to the cloth. Adding customized embroidered branding to the company's uniforms and other apparel instantly creates the impression of a brand being more sophisticated, established, and secure. Choosing a uniform with customized embroidery communicates a message of professionalism and creates the impression of unity.
Differentiates From Others
Choosing a unique method of branding yourself can help your business stand out from the competition. The textural difference between print and embroidery on apparel affects our sense of touch. The feel or texture that is possible only with embroidery leaves a stronger impact than print, on the consumer.
It Is Customizable
Embroidery offers the option of customizing the end product. You can recreate the exact logo using different gradient threads to give the perfect finish. Also it is not restricted to the material and can be developed on various types of cloth. Check with your embroidery digitizer for the possibilities of development and give your brand's identity the true recognition it deserves.
Makes For Great Options For Gifts Or Giveaways
A shirt or T-shirt with embroidered branding can make for a great giveaway. The embroidered T-shirt will subtly reinforce your brand in the mind of the consumer. Sweatshirts, T-shirts, jackets, caps, and hoodies with embroidered branding can work as effective giveaway options to spread the message about your brand.
At Powerstitch.com, we have over 8 years of experience in embroidery digitization services. Our digitizers work seven days a week, to ensure that only the best quality product is delivered to you. Contact us for competitive rates, 24 hour turnaround time, and a capacity to handle high volumes daily.