Whether you're new to digitizing or been in the field for a considerable amount of time, there's always something new to learn and master. In this sprint to master everything at once, one usually forgets all about the basics. However, as they say that only a strong foundation can hold a sustainable structure successfully, so is the case with embroidery. Only once you understand the ins and outs of a simple design, can you go ahead and offer your clients flawless embroidery.
This is why we bring you a simple, step-by-step guide to help master the basics of a single color design. Once done with this, you can go ahead and improvise to offer a wide variety of color options to your customers that register with utmost efficiency. The purpose of this guide is to not only equip you with the fundamentals, but also ensure that minimal time and effort is put into production – giving your clients a pleasant experience that keeps them coming back for more.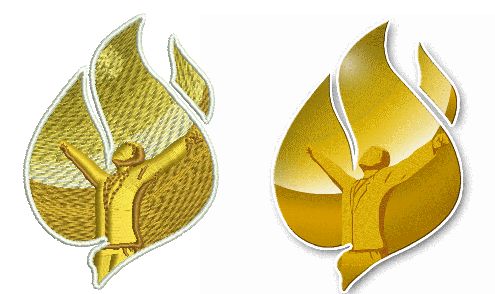 To begin any design, you will first need to trace an outline using the run tool or simply, run stitches. For this, you'll be required to place your points and set a stitch length. This is called punching the design. The goal is to create the entire design in one go, without any trims in between.

When

embroidery digitizing

for a single color design, make sure to assign a shorter stitch length than the rest of the design around corners and areas with fine detailing for crisp registration.
In order to get a single trim at the end, you will either need to digitize bottom up, or center out. The center out method works best for caps and jacket backs as it automatically reduces the push.
As mentioned earlier, a smaller stitch length helps create sharp corners and finer detailing. However, this adds to the number of stitches used in the design. At this point, you might need to retrace your steps and look to strike a balance. Revision should always be an integral part of your

embroidery digitizing

plan.

At times, you might also need to omit certain details from the original design, as they are too small to recreate. Remember to communicate the same to your client at the earliest.

Once done punching the design, you should now be able to put in an underlay and add satin stitches to trace out the entire design and make it more prominent.
And voila, you're done! Now you have a bold, finely detailed single color design that contrasts with the fabric that's showing through. At this point, you could also add a contour stitch and lattice to the empty areas and cover them up with fills in different colors for a complete design.
At Powerstitch.com, we offer expert embroidery digitizing advice and services for picture-perfect registration and smooth production runs for simple to complex design needs. With over 8 years of professional expertise, you can count on us for impeccably digitized artwork at the most competitive rates, delivered on time, each time.