Bulk products, tight deadlines, events breathing down your neck, a hard-to-please boss – all these situations and more can really add up and make anyone lose their cool. So, it's but natural that when a production manager or promotions head comes up with an embroidery digitizing order that's needed fast, they think it best to simply send over an email with the design and let the service provider figure the rest out.
While this certainly might be okay for when you're placing the same order for the umpteenth time; however, if it's your first time with a new digitizer or even a first time with a new design, simply attaching the design and pushing "send" will rather land you and your service provider in a world of trouble. Not only will you be setting yourself up for limitless edits and revisions, but also unforeseen production delays and a less than quality end result.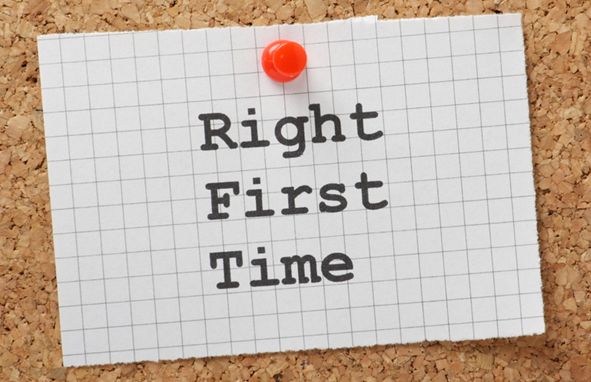 Considering that embroidery digitizing is not a one-step process, where simply uploading the design to the software will suffice. There's a whole lot of information that is required in order to create an efficient design file that helps sew out your desired artwork with minimal stops and maximum precision.
Information is Key!
If you find yourself in such tight situations time and again, fret not, as answering this simple checklist will easily guide your embroidery digitizer to deliver perfect results in the first go itself –
What kind of garment will you put the embroidery on?
What kind of fabric is the garment made of?
What color is the garment?
Where do you need the embroidery placed on the fabric?
What is the embroiderable area size? – This is the size covered within the hoop and a question you should ask your embroiderer.
Would you like the blank/white areas of the design to be filled in with thread or be left open to show the background fabric?
Would you like all the colors in the artwork to stay the same or be different when sewn onto the fabric?
So, the next time you begin the draft on your email, do attach the above information along with the design to make the entire process quick and smooth. Or, to make life a lot easier, ask your embroidery digitizer to send over a detailed questionnaire that you can simply fill up and get the job started without much to and fro.
At Powerstitch.com, we believe in educating our customers on the intricacies of what an embroidery digitizer does, so that they can get the best value for their money. With over 8 years of professional expertise, we are known for impeccably digitized artwork delivered at the most competitive rates, on time, each time.