Do you love embroidering garments? Do others constantly tell you how wonderful your creations are? You may well be a dab-hand at embroidery and perhaps you've embroidered your own items for years on end. Additionally, you may well think yourself a budding embroidery designer in which case digitizing could well be a great career move. Or it could be that you want to turn professional or you are wondering if you can become a specialist digitizer for your own business perhaps. Do be aware that professional digitizing is a whole different ball game! It is a specialist skill. Of course, if you have the time and energy then it is always worthwhile having a new string to your bow but only if you are going to put it to good use!
However, if you run an embroidery business or are interested in developing your embroidery skill further then consider the following information before you decide whether to learn it as a profession or leave it to the experts.
Always remember, embroidery digitizing uses the latest software in embroidery which will be advantageous to someone who does not have access to this software. The software enables an embroiderer to adjust designs so they are suitable for garment placement. It means almost all designs to be embroidered can use intricate detail, colour and textures. Doing this as an amateur can be time consuming and difficult to do so it is better to employ an expert. The bottom line is, if you are looking for expert digitizing to give you a professional result, you should always use someone highly trained.
There's no doubt, using a professional will save time and effort. Digitizing is a fast process and reliable businesses such as Powerstitch can offer a 24 hour turn around process. So, consider this, if you have multiple designs and need them done quickly, you will be best advised to use a reputable professional for guaranteed top quality results. A beginner will take time to produce something which will never have the professional finish an established embroidery digitizer in an established business can achieve; theirs will be quick and accurate. If you want to learn to do this, training in digitizing will get you up to speed but to be trained in this art you need patience!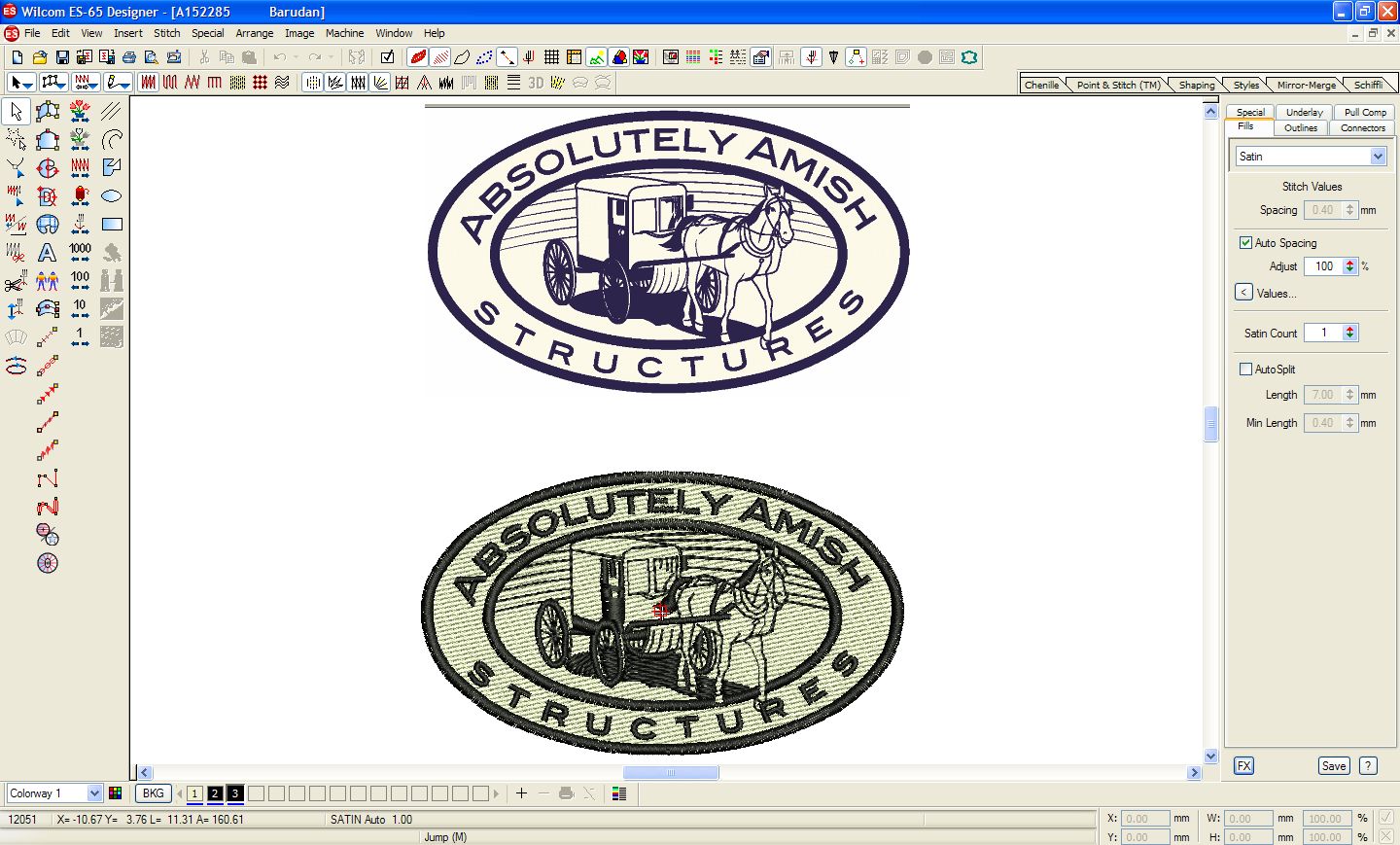 The beauty of digitizing is the ability to dream up amazing designs and transfer them onto garments such as T-shirts or baseball caps for example. If you are a budding embroidery designer by all means, train in this skill but if you are a designer without any embroidery skill but would like to see their ideas transform from paper onto fabric then get a business to do it for you. You can see your masterpiece complete in a 24 hour turn around by using Powerstitch for example!
An amateur embroiderer may find there are discrepancies when creating a number of the same design onto garments. Using a quality digitizer ensures no discrepancy; the embroidery should be perfectly replicated every time. There is another reason to employ an embroidery business, for quick and perfect turnaround of multiple garments when required. Similarly it means that experienced digitizers can produce a large production run on time and beautifully presented.
So to weigh it all up, if you are thinking about acquiring a new embroidery skill to use for perfect embroidery every time then digitizing will be ideal for you to learn, especially if you already have a love for embroidery and understand its intricacies. However, if you are considering trying it yourself for a business it may be better to employ a professional so you can feel confident the results are perfect every time. You'll also comfortably be able to cope with larger orders as well as repetitive designs.