High quality, professional embroidery digitizing is the first step to getting awesome embroidered designs on fabrics. When you run an embroidery business, you want to offer the best digitized image to clients, designs that sew out perfectly on the intended fabric. Whether you cater to corporate clients or deal with personal embroidery orders, the success of your business would obviously depend on the quality of you embroidery digitization.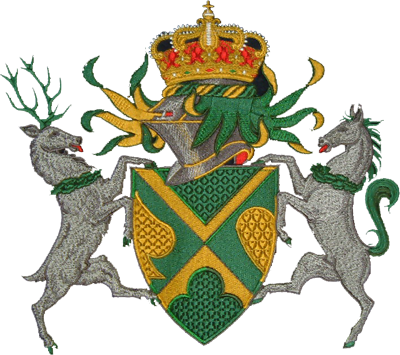 Hence, it is imperative for you to avoid the following embroidery digitization mistakes, which will bring down the quality of embroidery.
Mistakes to Avoid in Embroidery Digitization
1. Not Digitizing in Conjunction with the Fabric
The fabric on which the design is to be embroidered is crucial in determining the final embroidered look. The fabric therefore has to be part of the digitizing consideration. The density of stitches, the type of stitches to be assigned and other factors depend directly on the fabric. For instance, a design digitized for wool will not look good when embroidered on cotton. If the client has not shared the fabric details with you, make sure that you find out.
2. Not Assigning Underlay Stitches
Underlay stitches are not visible in the final embroidered design, but are important because they enhance the quality of the embroidery. The underlay stitches enable the fabric to stabilize better with the backing and offer a smooth surface for the machine to embroider on. Fabric nap, especially seen in fabrics like fleece, corduroy, and wool, is significantly reduced by the underlay stitches. Without underlay, the final embroidery is likely to have gaps where the fabric shows through. Lack of underlay may also cause the embroidery to sink into the fabric.
3. Not Compensating Enough
Professional embroidery digitizers always compensate for the 'push and pull' effect that comes in during embroidery. This happens because fabrics tend to shift while being embroidered (some fabrics more than others) and the stitches may move. This is a highly skilled area, where the right compensation has to be worked into the digitization process.
4. Not Following Rules of Small Letter Digitizing
While digitizing logos with text, or any other design that has small letters, you have to make sure that you follow the correct sizing rules. Experts recommend that the height of the letters has to be at least 5mm and the column width no less than 0.8-1mm for great looking embroidery.
Outsource you digitization requirements to powerstitch.com and be assured of high quality, flawless digital designs. We have been in this business for the last 8 years and offer quick 24 hour turnaround and the most competitive prices. Get in touch with us to know more.