If you regularly order custom embroidery for your baseball caps and other types of caps, you will probably be using an embroidery digitizing service – but what exactly does this mean? Here's some simple information from Powerstitch to help you understand what it is and the results you can expect to achieve.
Without doubt, embroidery digitizing is a complex skill but by using a professional, you will guarantee your logo looks exceptional and creates an enviable, eye-catching product. Digitizing is the way in which a professional embroidery designer will change artwork into a special file known as a "stitch file". An embroidery machine is then able to read this stitch file and stitch the design onto the finished product.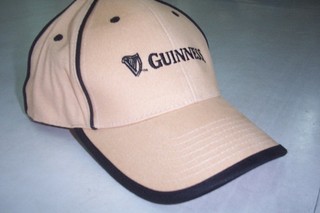 Before the stitches can be converted, the professional embroidery digitizer will take time to examine the artwork in great detail and decide whether or not it needs to be altered. This is because logos need to be in a suitable for embroidery. As an example, if you have a business logo you use for paperwork or even for online purposes, it will usually need to be specially constructed and possible simplified for embroidery digitizing. This is dependent on number of colours, size of text and imagery as well as borders (if any).
Once the embroidery digitizer has altered the file it is then converted into an embroidery file and this is used to develop the aforementioned "stitch file". The first stage of this conversion is to work out how the stitches will follow through the design; this process is referred to as "pathing". Once this is complete, stitch types are carefully applied to each area of the logo and underlay stitches will be prepared. These underlay stitches help to stabilise the cap and keep your logo looking smooth and professional, and slightly raised from the actual cap – giving it good presence. Following the underlay stitches, the digitizer will at the same time put the overlay stitches in the suitable stitch type that will look best at that size.The more complex the logo, the more preparation will be needed. Once it is complete, you should have a superb, quality product that you can be proud of!
When considering who to use for embroidery digitizing, it is always worth using the best to guarantee achievement of high quality results. This is why Powerstitch is renowned for providing exceptional embroidery digitizing for caps. With over 8 years of experience and offering availability 7 days a week it's no wonder customers return time and again, safe in the knowledge they are choosing the best!
embroidery digitizing